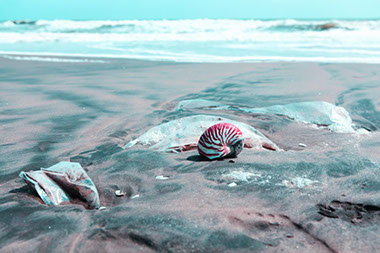 Starting in 2018
Project Hydrologic will be 5 videos, installation, book and sound piece.
River, Suo, H2O, Rain, Salt of My Eyes.
How to bring together, indigenous knowledge, mythology, scientific understanding and artistic perspectives on water circulation - hydrology and the meaning of existing rivers around the globe, wetlands – as an ecosystems and a conceptual space.
What is still uncovered in flow of life giving rivers, in the deep blue seas and the poetic layers of the swamp's mud? In between plants, beings and decomposition?
Fragments of Paradise - Lost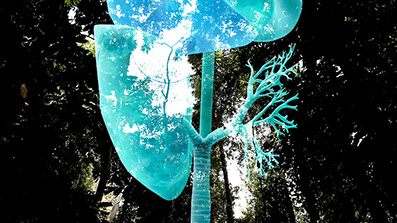 Still images from Fragments of Paradise - Lost video Breath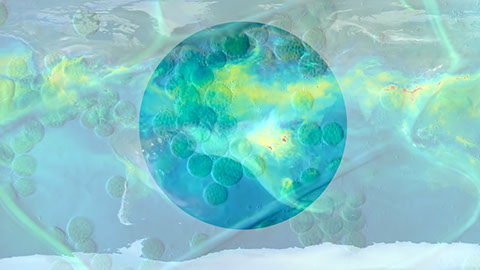 Fragments of Paradise - Lost touch upon question of a fragmentary perception of the environment. Human senses face the fraction of reality filtered by the urge of the mind. Paradise - Lost shows fragments of different environments of plants on the earth and beyond, human-plant ethics, and finally, the imperative to ''follow plants,'' that is, to look to plants' lives for inspiration on how to coexist with them and with others.
Lapping up sunlight, inhaling carbon dioxide, drinking in water, and releasing oxygen, plants literally make the world. Fragments of Paradise - Lost is fragment of ideas how to vegetalize our all-too-human sensorium (Myers 2014) and involve ourselves with plants in an effort to reconstitute a planet fit for "collaborative survival" (Anna Tsing).
If not, their undoing will truly be our undoing.
Materials are collected from special places around the world: India and Andaman Islands, California, Brazil Amazon rainforest, Thailand, England, Sweden, Estonia and Finland.
Fragments of Paradise Lost is installation and will be experimental documentary video work in 5 parts: Breath, Layers, Coexistence, Cut, Vision, microscopic photography, photographs about scientific measurement objects and methods in the forests and a sound piece.
Still images from Fragments of Paradise - Lost video Breath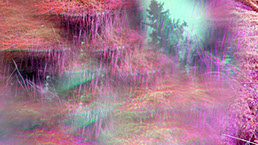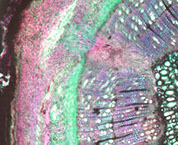 Still images from Fragments of Paradise - Lost video Breath
Still image from Fragments of Paradise - Lost video Vision
Still image from Fragments of Paradise - Lost video Cut
Still image from Fragments of Paradise - Lost video Coexistence
Coexistence
Amazon rainforests are the Tropical Rainforest - more than any other in the global imaginary. And for much of modern history it has been emblematic of "nature" in its rawest, most pristine, unadulterated state. Presenting opportunity to experience a paradise on earth. However, anthropologists and archaeologists have begun to paint a more complicated picture of Amazonian forests.
As a place it has many faces and layers of human and non-human history and changes. The region´s forested landscapes have been shaped by human populations since hunter-gatherers first arrived in lowland South America. As I walked in the forest with my camera, I tried to capture it as a multi-dimensional presence with many layers of plants, soils, stories, sounds, smells, changes, knowledges and beings coexisting. It felt almost impossible to capture it's essence.
Coexistence is a collection of subjective thoughts and moments in the forest, combined with scientific knowledge and dreams affected by Amazon forest in a form of essay film.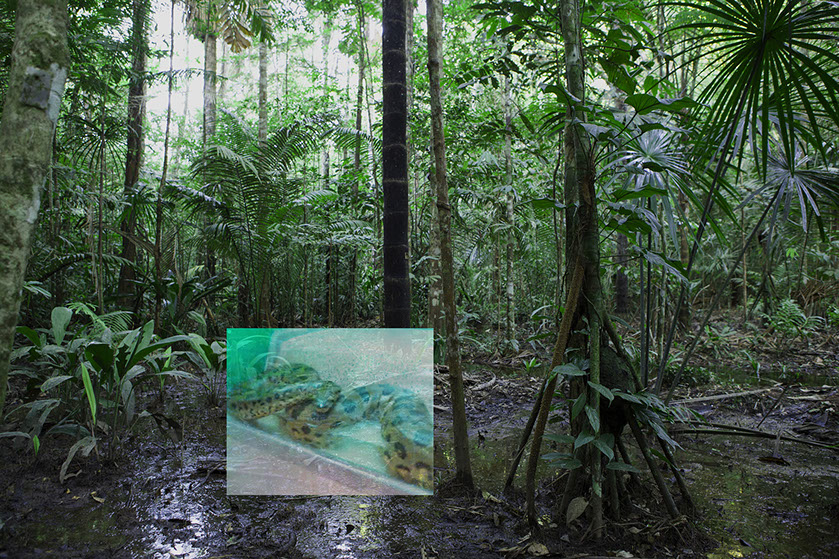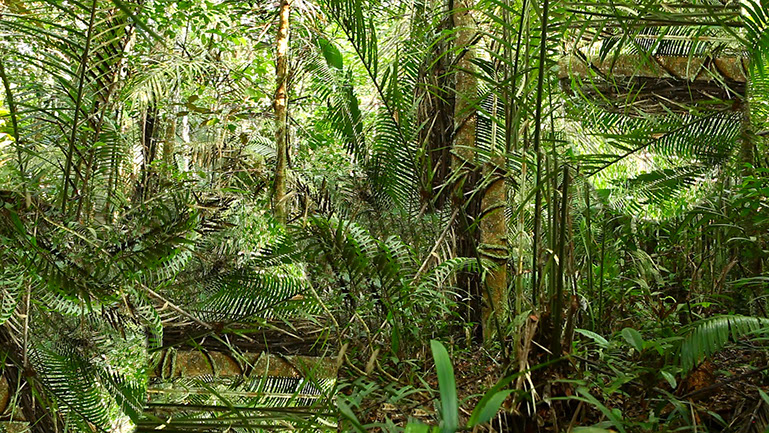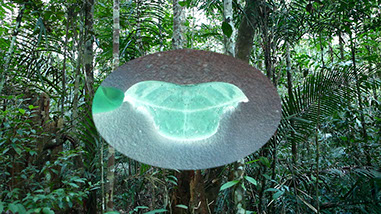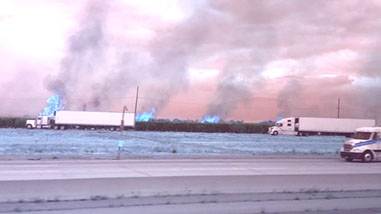 Flowing Place is a dreamy elegy, a meditation upon being in the middle of a slow change, and an attempt to deal with the irreversible imprint humanity has made. Everything is connected in the constant flow and movement.
Video 13:20 min and photos 2016 and 14:20 min 2017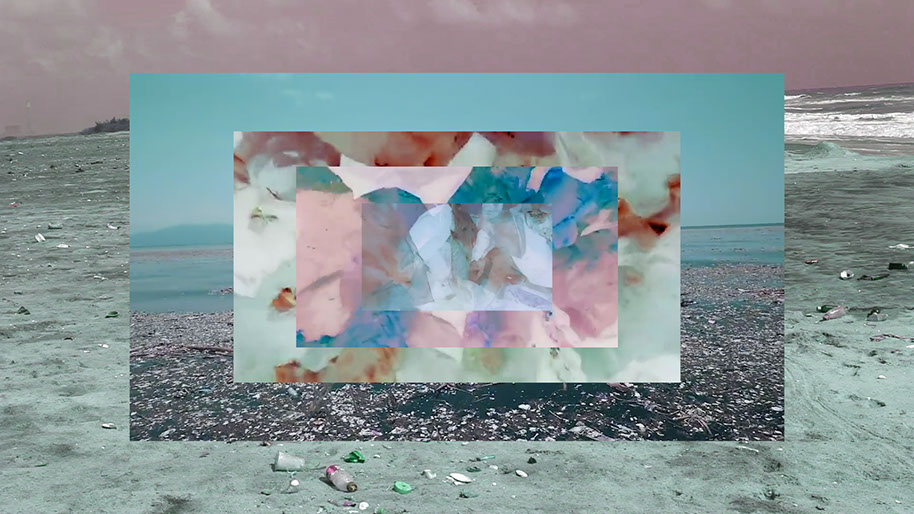 Blanc is film about the highest place in Europe, Mont Blanc or The White Killer as some mountain climbers call it. It belongs to the category of mountains that have high rate of deadly accidents.
The point of view in the work consists of anxiety towards being in high places contradicting with images of mountaineers who approach mountains as places of self-empowerment and are witnesses of the sublime scenery and melting glaciers.
Full HD video, two and three channel, 6:30 min 2017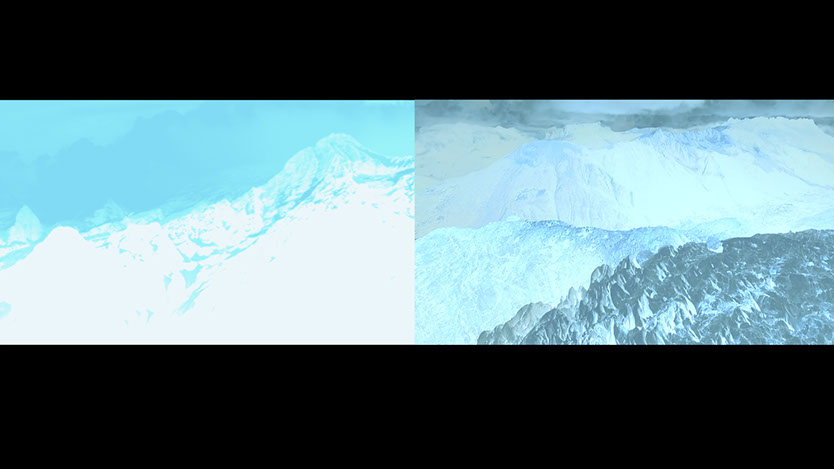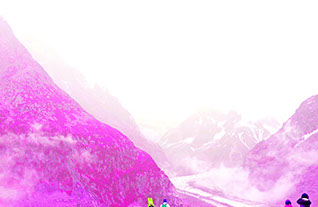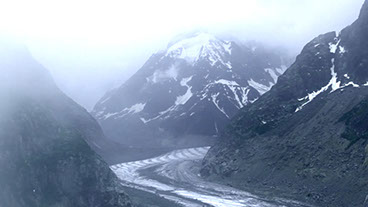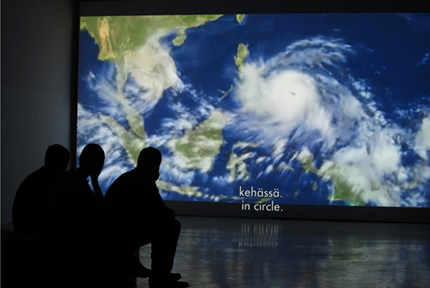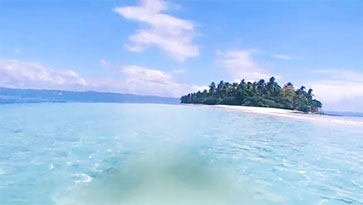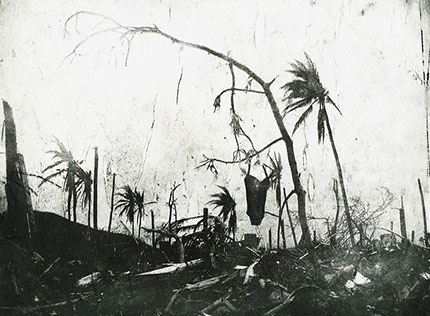 Typhoon Haiyan, known in the Philippines as Typhoon Yolanda was one of the strongest tropical cyclones ever recorded, which devastated particularly the Philippines on November 8, 2013.
Climatologists have connected the typhoon to climate change.
I visited those now destroyed places in Philippines 2010, when I was recovering from my own life storms. After the typhoon I found out that there was same kind of destruction in Second World War.
The memories and traumas were still there.
This work is collage about destruction and healing which is going in circles.
Sound piece, photo book and video 6:40 min 2013 and 12:00 min 2017 installation.